Canada is one of the largest countries on the planet, with hundreds of thousands of kilometers of paved roads, and even more unpaved roads. From coast to coast to coast, there are nearly as many different local climates as there are cars on the road. Knowing the seasonal road conditions where you drive most often is critical to the safe operation of your vehicle, especially in extreme winter weather.
For the majority of drivers in Canada, winter provides the most unpredictable conditions and potential problems on the roads. That's why manufacturers, retailers and local governments across Canada recommend— sometimes by law— that drivers have a second set of winter tires for use in the winter months.
With so many options to choose, from Be Tire Smart Canada wants to help you know what to look from when purchasing winter tires.
SEE ALSO: What You Need to Know When Replacing Your Tires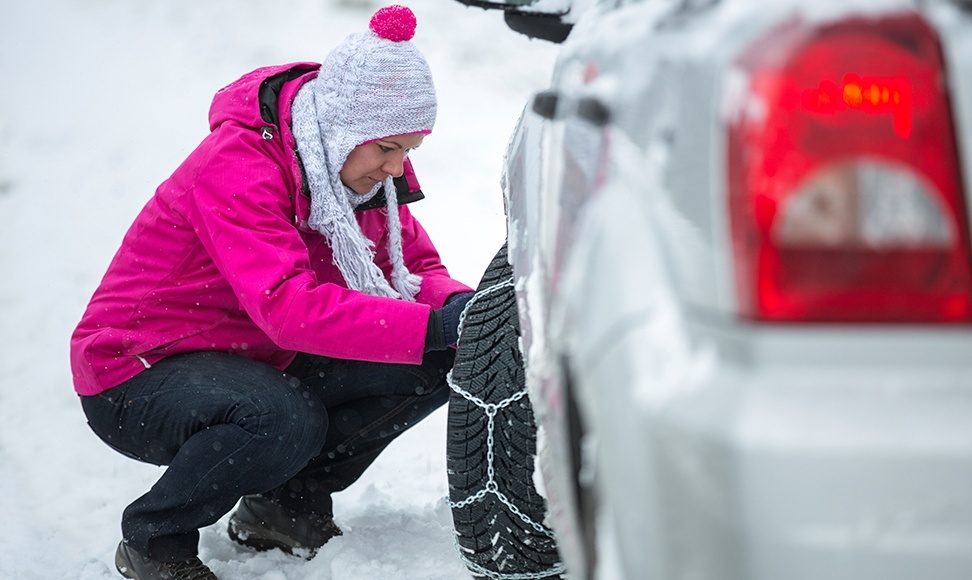 The Differences Between All-Weather, All-Season and Winter Tires
Almost every tire manufacturer markets and sells tires that are designed specifically for use in winter weather (and require removal in non-winter months).
Tires manufactured specifically for winter tires sold in Canada and the United States must be marked with the Three-Peak Mountain Snowflake Symbol (otherwise referred to as the Alpine Symbol), which is located on the sidewall of a tire. This symbol helps consumers know that the chemical compounds, structure and tread pattern of the tire meet the industry standards for winter driving.

All-season tires have tread patterns designed for enhanced grip in slippery conditions, but do not perform as well as tires designed specifically for winter weather and below-freezing conditions. This is because the chemical compound used in the rubber of standard, all-season tires is not designed for extreme cold conditions. Additionally, all-season tires do not have the Three Peak Mountain Snowflake Symbol on the tire sidewall, which means the tire has not undergone standardized industry testing to meet the rigours of winter driving.
All-weather tires have tread patterns designed to reduce the effects of hydroplaning on water and better grip in wet conditions. Like all-season tires, the rubber compounds in the tires do not offer the same performance and safety in below-freezing temperatures and icy conditions, but they are considered a "step up" from all-season tires insofar as providing improved traction and performance in winter conditions. All-weather tires may be a good option for motorists who do not experience extreme weather conditions. In addition, many all-weather tires may be imprinted with the Three Peak Mountain Snowflake Symbol (meaning they have undergone rigorous industry testing to be considered a 'winter tire'), but they will still be out-performed by tires designed specifically for winter conditions.
For more information on local winter tire laws in your area, or on what tires are best suited to your vehicle, speak to your local certified technician or tire specialist.
You can find the full listing of winter tires for the Canadian driver here.
Staying safe in winter conditions may require changes to your shopping and maintenance habits.
SEE ALSO: The Acronym that Simplifies Tire Care
Subscribe to the BTS Blog to boost your motoring IQ with tire care and shopping tips from Be Tire Smart Canada.